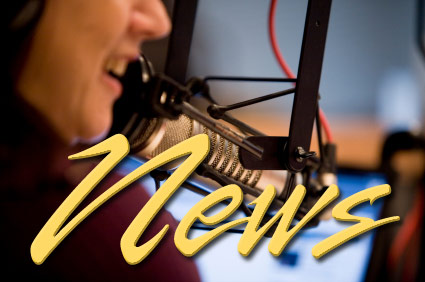 15 August 2013
No longer a requirement to "Grow Your Own"
Governor John Kitzhaber signed 66 bills into law yesterday.  One of those received a lot of attention.  It's directing the Oregon Health Authority to regulate medical marijuana dispensaries.
Critics had pushed the Governor to veto the bill, saying it could only lead to abuses.
The new law would give the state authority to license, inspect and audit stores that sell medical marijuana.  Currently, patients are required to grow their own, or designate an individual to do it for them.  Dozens of marijuana dispensaries already exist, but they are not explicitly allowed and operate in a gray legal area.
Proponents of the new law say the existing businesses should be brought under state scrutiny to protect patients.
Yesterday's signing brought the total of new laws approved by the governor to 787.  Only one remains.  Kitzhaber has not yet acted on a bill allowing some schools to keep their Native American mascots, which were banned by the State Board of Education.  He's threatened a veto and has until next week to make a decision.
Grant Benefits Summer Programs
The Boys and Girls Club of Western Lane County summer camp programs received a financial boost this week.  Executive Director Jonathon Hicks accepted a check yesterday for $7,500 from the Florence Kiwanis Foundation.  That represents about ten percent of the revenue required to operate the club's summer programs.
Just over one-third of the cost is covered by program fees. Hicks said if fees were expected to cover the entire cost they would be prohibitive.  The balance needs to come from fund raising and philanthropic groups such as Kiwanis.  The summer programs provide supervised day camps, swimming lessons and field trips for kids from age 5 through 18.
New Faces and New Places
When students return to the classrooms at Siuslaw schools in just under three weeks they'll see some new faces… and some familiar ones in new places.
Four new hires will fill in gaps at the Elementary School… Jeanette Jones, Alyssa Cargill and Christine Campbell, and Jaime Hunt.
At the Middle School three familiar faces will pop up in those new places.  Starting at the top, former High School VP Andy Grzeskowiak will be in the principal's chair.  Eddie Mielke (MELL-kee) is a former high school custodian who now teaches 8th grade English.  Pat Wondra has taught at Mapleton and Reedsport… and has also spent the past two years on the Siuslaw Viking sidelines as an assistant football coach.  Wondra will teach 7th grade Social Studies.
Over at the high school, Kerri Tatum moves into the Assistant Principal office; Travis Blake will fill the coveralls formerly worn by Harry Holton in Auto Tech.  Two temporary slots are filled by David Wodtke in math… Ashlie Miller teaching Spanish.
Pioneer Picnic
The annual Siuslaw Pioneer Association picnic is set for this weekend at the Elks RV Park on Mercer Lake Road.  The gates open at ten Saturday morning, with a pot luck lunch to be served up at noon.
The occasion will also mark the annual report for the Siuslaw Pioneer Museum.  President Del Phelps said a recap of the past year's operations at the museum will be given.