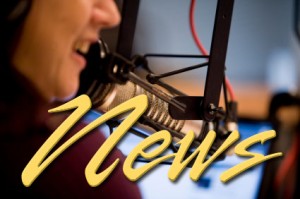 1 October 2013
Special Legislative Session Hits an Early Snag
A special session of the Oregon Legislature got off to a slow start as Governor John Kitzhaber and legislative leaders tried to hold together a flimsy agreement on pension cuts, tax changes and agricultural regulations.
The House and Senate repeatedly delayed their proceedings after opening the session yesterday morning, derailing initial plans to wrap up the session in one day.
A joint committee met mid-afternoon, more than six hours behind schedule.  Still, senior lawmakers are optimistic they can keep the deal from falling apart.
Lawmakers get back to work this morning with leaders in both chambers saying they're optimistic they can wrap up today.
The agreement they're trying to reach could cut pension benefits for retired government workers; and raise taxes on some individuals and businesses while cutting taxes for others.  Local governments would also be prohibited from regulating genetically modified crops.
Budget Letter Recognized for its Innovation
Municipal budget reports don't usually garner much attention.  Frankly, they can be dry reading; complex; and downright boring.  Florence Mayor Nola Xavier decided it didn't have to be that way.
Nola Xavier – "You know, I mean, it takes a lot of hard work to understand all the bits and pieces.  And to put it in a format that makes it readable and understandable could be so valuable."
Using a similar report from another coastal community, she worked with city staff to put together a detailed, but simple summary.  That was mailed out to residents earlier this year and the reaction was nearly immediate.
Nola Xavier – "I've had people call me, I've had people email me, I've had people stop me in the store… wow!  For the first time I think I now what the city's doing with the money, you know, kind of comments."
It wasn't just residents of the city that took notice.  Xavier and other Florence officials were recognized last week at the League of Oregon Cities conference in Portland for their work in connecting with citizens.
Rain Rain Go Away…
This past weekend was a fitting end to what is turning out to be the wettest September on record in the City of Florence. Records kept at the city's water treatment facility since 1957 show the average amount of rainfall in Florence during September is less than two inches.
Nearly double that amount of rain was recorded over the weekend alone.
Public Works spokesman Shawn Penrod said one inch of rain was recorded Friday; 1.1 inch Saturday and 1.7 inches on Sunday.  He added that would likely bring the total recorded this past month to about 7 ½ inches of rain… well over the average of 1.9 and eclipsing the previous record set in 1977 of 5.4 inches.
Even with the record amount of rainfall, 2013 is looking like it could be only a 'slightly above average' year.  The annual average rainfall is about 70 inches…and with 34.3 inches recorded so far this year it's likely that the 2013 rainfall will only be "slightly above average".
Open Burning Resumes
The target date for a resumption of open burning outside Florence City Limits is October 1st.  That's often delayed because of dry weather… but that won't be the case this year.
Sally Markos with the Lane Regional Air Protection Agency says it's ok to burn in most of rural Lane County between ten AM and five PM.
Markos said only woody yard debris is legal to burn and residents should be mindful of the smoke… she said it can contain harmful pollutants and could negatively impact your neighbors.  She and the agency ask residents to consider disposing of yard debris by composting, chipping or recycling wherever possible.
If you are going to burn… remember to double check local ordinances and go to the LRAPA (ELL-rappuh) website or call the burning hotline… 541-997-1757 before lighting.