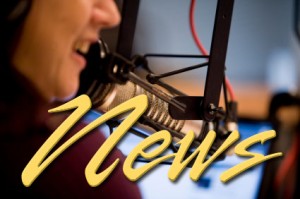 13 November 2013
Raising the Drug Awareness Bar
Drug testing of Siuslaw High School students involved in extra-curricular activities could begin as early as next week.
The Siuslaw School Board approved a policy earlier this fall requiring baseline testing, and random screening of students involved in inter-scholastic activities such as athletics, music and speech.
Since then, administrators have been working on implementation of that policy.  An informational packet was distributed to parents and students in late October.  Included in those packets were consent forms that had to be completed and signed before the student could participate in any of the activities covered by the policy.
School officials, led by Superintendent Shawn Wiencek, stress the policy is not intended to catch and punish drug users; but instead to prevent drug use.
The Siuslaw School Board will hear a brief update on regulations that have been drawn up to implement the policy this evening during their regular meeting at district offices.  It is open to the public and begins at 6:30.
Cost of driving going down
Drivers in Florence are paying an average of 75-cents less per gallon for regular gasoline this week than in late May.  This week's average cash price in Florence is $3.14… down from a high of $3.89 over Memorial Day Weekend.
Prices remained high throughout the summer and began falling in September.  Since Labor Day, the average in Florence has fallen by 40-cents.
This week's local average is a nickel a gallon below the national average; it's also 17-cents less than the Oregon average price as measured by Triple-A.
Going Green
There's an evangelical effort of sorts going on in Florence and Lane County.  People who reduce, reuse and recycle want to engage more of their friends and neighbors in the process.
Members of the Master Recyclers of Florence have already gone through an extensive training program offered by Lane County.   They've also done things to "green up" local activities through a durable dishware program and encouraging recycling at community events like the Relay for Life.
Lane County is planning another rural Master Recycler class in April or May.  They say they'll hold it in the community that has the most enrollees.  Local recyclers say they want it to be in Florence and are encouraging their neighbors to sign up.
Registration information for the Master Recyclers program can be found at Lane County dot org.