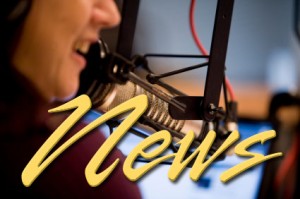 2 December 2013
Christmas Basket Donations Lagging
People in the Florence area are a generous and giving bunch.  Just mention a cause and residents are lining up to donate time, material and money.
But for the second year in a row, donations to the annual Community Christmas Basket project are lagging.
Carol Bennett – "We're not at ten thousand yet… and we need 20."
Carol Bennett, President of the Florence Soroptimist Club, says the goal is actually closer to $22-thousand to put together the 400 food boxes filled with Christmas Dinner.
Carol Bennett – "I haven't got any feedback from anybody, you know, that we're not getting.  I'm kind of expecting that maybe we'll see something different happen on the first of the month.  Some of the people that we get money from are people that get checks and so on at the first of the month.   
Bennett says the distribution date is still three weeks away… December 21st… but they need to begin placing orders for the food that will go into the boxes this week.  She says if she doesn't have the cash, or at least a promise of it, she'll reduce her order to match what they have.  Donations can be dropped off at Hoberg's Complete Auto Repair… or mailed to Post Office Box 1209.
Emergency Landing
Nobody was injured Friday afternoon but a private plane based in Florence was damaged in an emergency landing at the Florence Municipal Airport.
The Cessna's landing gear malfunctioned, forcing the pilot, Eric Baldwin, to land with only the nose wheel deployed.
The plane, owned by Nathan Large of Florence, sustained some damage.  The airport was closed for a brief time during the emergency.
Dungeness Delay
Dungeness crab from the Oregon Coast probably won't make it to dinner tables until late December because tests have yet to show the crabs are at the correct size for harvesting.
The Medford Mail Tribune reports the Oregon crab season has been delayed until Dec. 15, so fans of the crustacean will have to rely on Northern California hauls until then.
Fisheries managers use "meat fill" tests to determine how well the Dungeness have rebounded from the late summer shedding of their shells in a process called molting.
After the molt, the crabs fill with water as their shells harden and they grow new muscle.
The minimum threshold is 25 percent meat, meaning a 2-pound crab must yield at least a half-pound of meat.
November tests showed that crabs were just shy of the threshold.
Offshore Quake
A magnitude 5.4 earthquake was recorded off the southern Oregon Coast Saturday evening.  The temblor was centered about 133 miles southwest of Gold Beach according to the U.S. Geological Survey.
There was no danger of a tsunami as the quake was a "lateral" shifting and was nearly seven miles deep.
There were no reports of anyone feeling it onshore.