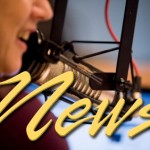 24 December 2013
An apparent homemade explosive device found on a bench along the Munsel Creek Bike Path Saturday afternoon was rendered safe by the Eugene Bomb Squad.  Florence Police Lieutenant John Pitcher said local officers and Siuslaw Valley Fire cordoned off the area.
The device was discovered about four o'clock Saturday afternoon on the trail between Spruce Street and the former Rite Aid building.
John Pitcher – "It definitely had the look of somebody trying to make their own little explosive.  So, it had the look of a fuse up top."
Pitcher said the device, along with others found in the area over the past months had the look of someone wanting to make noise and an explosion… and not necessarily cause injury or damage.
John Pitcher – "So far most it has that appearance that somebody's trying to make something to blow up.  There's nothing we've seen that's a hidden explosive."
He said it appeared to have been fashioned from a plastic bottle with an obvious fuse at the top.  Pitcher adds if you see something similar… keep people away from it and call 9-1-1.
Sequestration Won't Effect Timber Payments
The mandatory five-percent federal budget cuts implemented earlier this year known as sequestration will not apply to next month's federal subsidy checks to timber counties.
Senator Ron Wyden and Representative Peter DeFazio announced that determination yesterday.  It came from the White House Office of Management and Budget.
Oregon counties with former O&C Railroad lands are to share $100-million from Wyden's Secure Rural Schools Act subsidies.  The checks go out in January to cover the period ending last September.  Earlier payments had been reduced by five percent for the sequestration, but it was not immediately clear what led to the change this time around.
The program makes up for cuts in federal timber revenues paid to counties since logging on the O&C lands was cut back in the 1990s to protect fish and wildlife.
Community Christmas Dinner
Officers and members of the Florence Elks Lodge will be spending a good part of their day tomorrow preparing, serving and cleaning up after a community Christmas Dinner at the lodge.
Exalted Ruler Julie Brown says the meal is offered free to the community as a token of appreciation.
They expect about 600 people to dine with them between noon and three pm tomorrow.  Brown says there will be some live music and even prizes.  She also says River Cities Taxi will provide free transportation to and from the lodge from inside city limits during the dinner.
Christmas Services
A number of special services planned this evening at area churches:
The United Methodist on Kingwood will offer two services… Dreaming of Angels at 4:30; then a candlelight service at 11:30.  Florence Christian Church at 2nd and Ivy will have a service at five, then again at 6:30.
Also at five will be a service at the Presbyterian Church of the Siuslaw.
St Mary, Our Lady of the Dunes Catholic Church will offer Mass at 5:30; The First Baptist will hold a candlelight service at six; Resurrection Lutheran at seven and St. Andrew's Episcopal at eight.
Christmas Day services will be offered tomorrow at ten AM at St. Andrews; the Presbyterian Church; and Resurrection Lutheran; 11 AM at St. Mary's and at St. John the Apostle in Reedsport.