20 February 2014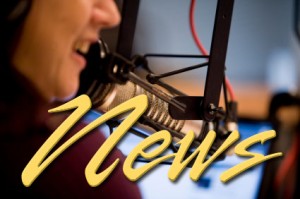 Powering Up for the Future
A $5-million, ten-month project to upgrade the physical plant at Peace Harbor Medical Center is in the final and most critical stages.
So far, say officials at the hospital, the transition from the older systems to a new state-of-the art electrical and heating plant is on schedule.
The upgrade added cutting edge electrical distribution and monitoring equipment; along with a huge new emergency generator that can provide power to all of the critical functions of the center in the event of a power outage.
That would be very important in the event of a large scale disaster.  The 500 kilowatt-hour generator makes more noise than a freight train when it's operating, but patients and staff would only hear a slight hum… and more importantly, vital live-saving equipment throughout the center would be available.
The new systems are also designed to be much more energy and resource efficient than the old one, reducing the overall costs.
The transition from the old system to the new one is intricate.  It began last week and is scheduled to continue through next Wednesday.
Commercial Property Inventory Available
Have you ever driven through Florence, counted the number of vacant commercial locations, and wondered what could be done to help fill them up?  You're not alone.
Jacque Betz – "It's actually kind of depressing because if you drive up and down Highway 101 you see a lot of empty storefronts and there are some off of the highway as well."
Florence City Manager Jacque Betz says there are at least 30 of the vacancies right now.  They've been identified and listed on a special map containing contact information for many of the properties.
Jacque Betz – "The purpose of this map is to, one identify the locations, and two put contact information together for our realtors or for other people in the community that are interested in helping promote or solicit business in the Florence Area."
Copies of the map are available at City Hall… and it can also be viewed and downloaded at the city's website.
It's not our first "Rhody-O!"
The theme and logo for the upcoming 107th, Rhododendron Festival is set… it's "Not Our First Rhody-O!".
The theme was selected last fall at the same time a logo design contest was announced.
The Florence Area Chamber of Commerce selected the winning design this week… it was designed and submitted by Susan Johnson of Florence who also designed last year's logo.
Logo contest chair Jenna Bartlett said judges were "really impressed" with the clarity of the logo and the way the design incorporated so many Florence area elements.  The winning logo features the Siuslaw River Bridge and the river, Rhododendrons and; in a play on the theme; a rider on a bucking bronco.
The artwork will be featured on all official festival t-shirts, sweatshirts, pins and marketing materials.
The 107th festival will run May 16th, 17th and 18th.