2 July 2014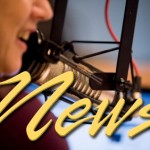 Cover Oregon – Round Two
Oregon has hired a tech firm to help transfer the botched Cover Oregon health insurance exchange to the federal exchange website and finish building the state's Medicaid system.
The Oregon Health Authority will pay Deloitte (deh-LOYT) Consulting up to $18.4-million to be the systems integrator that oversees the transition.
The decision to forego a systems integrator on the original Cover Oregon website has been widely blamed for contributing to that site's failure to launch.
Deloitte will create a website that will redirect Oregonians to the federal site to enroll in private plans and to OHA to enroll in Medicaid. It will also transfer the current Cover Oregon technology for Medicaid to the state's Medicaid system.
The transition, according to officials, will be finished by the next open enrollment beginning in November.
Fireworks Fund Drive
Fundraising efforts for this weekend's Fourth of July Fireworks in Florence is falling far short of the target. As of yesterday afternoon, only about 14-hundred-dollars of the estimated $85-hundred budget for Friday night's show over the Siuslaw River had been collected.
Florence Area Chamber of Commerce Executive Director Cal Applebee said collection efforts will continue through the weekend with donation canisters placed at several locations throughout the Old Town area. Applebee said there is always a late surge in donations.
Any shortfall will be made up out of Chamber operating funds.
Expensive Driving for the Fourth
The majority of drivers in the U.S. will pay the highest prices in six years for gas over the Fourth of July weekend. The national average price went down a penny this week to $3.67 a gallon. But, the average price in Oregon, as measured by Triple-A, edged closer to the four-dollar mark: it's now at $3.98.
In Florence, the average cash-price for a gallon of regular went up a nickel this week to $3.87.
Triple-A spokesperson Marie Dodds said retail gas prices usually decline in June, but events in Iraq have caused uncertainty in the market and has kept prices higher than usual.
Sinking Likely Accidental
Foul play has been ruled out in the sinking of a commercial charter boat at the Port of Siuslaw earlier this week.
The Tie-One-On, owned by charter operator David Huntington, was found submerged early Monday morning.
A diver was able to help raise the vessel and a preliminary inspection did not immediately identify the cause of the sinking.
Port of Siuslaw Manager Bob Forsythe said the inspection also ruled out any intentional acts as the cause. Forsythe said there was no environmental damage from the incident and no leakage of fuel.