3 July 2014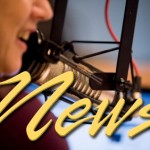 Wings, Wheels and More…
A collection of classic cars, private airplanes and emergency vehicles will be on display at the Florence Municipal Airport this weekend.
It's the sixth annual Florence-Siuslaw Lions Club Wings and Wheels "fly-in" will feature locally based aircraft, along with planes flying in from other communities. Two experimental craft will fly in formation over the airport at about 9:20 Saturday morning before landing.
Along with the static aircraft display, an estimated 75 cars and trucks from all over Oregon will be there.
Emergency services will be represented as well: Siuslaw Valley Fire and Rescue; Western Lane Ambulance; the Eugene Bomb Squad; and the U.S. Coast Guard.
The Lane Community College Aviation Department and Civil Air Patrol will be two new features this year.
Gates open at ten AM Saturday. There is a requested $2-per car donation for parking. All of that money goes to the Siuslaw High School Wrestling Program.
Coos Bay Man Dies When Vehicle Plunges Into Umpqua
Oregon State Police in Douglas County are continuing their investigation into the cause of a single vehicle crash yesterday on Highway 38 that killed one person.
A small sport utility vehicle drove off the highway and into the Umpqua River, six miles east of Reedsport, just before four yesterday afternoon.
Lieutenant Steve Mitchell with OSP said the vehicle was completely submerged when Oregon Department of Transportation employees discovered the crash.
Coast Guard, the Lakeside Dive Team and other emergency responders searched the river in the immediate area and ruled out the possibility of any other passengers.
54-year old Kenneth Ray Richards of Coos Bay died at the scene.
Banking on a Free Lunch With Dessert
What are you doing for lunch today?
Many people in Florence are banking on having hot dogs, followed by ice cream.
Siuslaw Bank will be holding their annual pre-fourth of July celebration from 11 to 2 today featuring a book sale on the lawn and a bake sale in the lobby. Those are benefits for the bank's Relay for Life team. Free hot dogs and sodas will be on the menu as well.
Down the street, Oregon Pacific Bank will be hosting the 30th annual Ice Cream Social featuring BJs Ice Cream and live music by Russ and Ron. Ellen Huntingdon with OPB says they are featuring waffle cones freshly baked on site. That too begins at 11… and concludes at four.
Largest Fireworks Display Set for Third
It's billed as the state's largest fireworks show and it's not even on the Fourth of July.
The Mill Casino in North Bend will light up the skies over Coos Bay tonight. A large seating area is set up along the boardwalk outside the casino with food and a beer garden beginning at six.
Beginning at seven, and running until midnight, will be a free shuttle between Pony Village mall and the Mill.