30 July 2014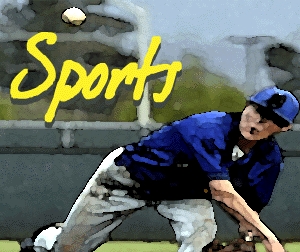 Taking a look at Coast Radio Sports…
Northwest League Baseball
This time the tie turned into a win for the Eugene Emeralds who avoided a three-game sweep at the hands of the Division leading Salem-Keizer Volcanoes with a, 8-6 win last night on the road.
Both previous games sported early ties, but the Volcanoes came out on top… blowing out the Ems in the first game, then edging them in game two.
The Emeralds return to PK Park this evening where they'll open up five against the Everett Aqua Sox.
Siuslaw Hall of Fame Induction Friday
It was the spring of 1979 and Siuslaw Track Coach John Lahley (LAY-lee) leaned on his two best athletes… Joe Hill and Mike Roe going into the state meet. Hill wound up scoring 30 points for the Vikings in four events; more than any other competitor that day. Roe scored 16 points; ten of those when he won the state title in the high jump.
John Brauer, Jay Graham and Dan Porter kicked in a total of 12 additional points and the Viking Boys came away with the State Title.
Fast forward nine years and coach Margie Becker, assisted by Susie Davis, now Dewberry, were taking their Lady Viking basketball team to the state championship. The Vikings cruised through the bracket, outscoring opponents by a whopping 235 to 160 points. The closest game was a 45-40 win over Henley, and the final was a 57-38 blowout of Cascade. Sherri Stapleton was named to the tournament first team for the Vikings; Renee Elkins was on the second team.
Both teams will be inducted into the Siuslaw High School Hall of Fame this Friday night at Ocean Dunes Golf Links. Doors open at 5:30 with a social hour; the ceremony begins at 6:30. Tickets are ten dollars.
Six former athletes and a former administrator are also on the list of inductees, including long time Principal Dick Whitmore who retired in 1993.  Jackie Gardiner from the class of 1956, Mark Savage from the class of 68 and Mike Haberly from 1975 will be featured tomorrow on KCST.  Mary Dodson (Robinson) from 1982; Greg Klosterman from '92 and Kirsten Holden (Daniel) from 1997 will be featured Friday.
The Siuslaw Athletic Booster Club fundraising dinner and auction will follow Saturday at the Florence Events Center.  Tickets for that event are $40.