20 August 2014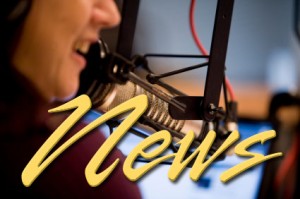 List of Council Candidates Continues to Grow
The deadline is nearing for candidates wishing to seek one of several elected positions on the ballot this coming fall.
One additional candidate for the pair of four-year terms on the Florence City Council has signaled his intentions.
Shayne Burnem will join the race once he finalizes his nominating petition.
George Lyddon is the only one to submit final paperwork for the slot; Mildred Rowley and Susie Lacer have each taken out prospective petitions.
There are still two final candidates for the two-year term that will be vacated by Joe Henry at the end of the year. Ronald Preisler (PRICE-ler) and Clarence Lysdale each seeking that post.
Henry, along with incumbent Nola Xavier has submitted final paperwork for Mayor; Alan Burns has preliminary paperwork, but has not yet filed the final.
Candidates have until next Tuesday, August 26th, to turn in verified signatures. That means they need to get them turned in early enough so Lane County Elections can go over them and get them back to City Hall by the deadline.
DeFazio in Florence
Fourth District Congressman Peter DeFazio will continue his run of 20 town hall meetings this month in his district. He'll be in Florence and Veneta tomorrow.
DeFazio will be the midmorning keynote speaker at the Oregon Coast Economic Summit tomorrow morning. From there, he'll head to the Siuslaw Public Library for an open town hall from eleven to noon.
The Springfield democrat will then be in Veneta tomorrow from four to five pm at City Hall.
Another Phone Scam Targets Tax Payers
The Oregon Department of Revenue does not make direct phone calls demanding payment.
Somebody is, however, and Ken Ross says they're claiming to be with his agency.
Ross is the Personal Tax program manager. He says many taxpayers have reported receiving calls from someone claiming to be with the state revenue department or the IRS.
During the call, that person tells the potential victim he or she owes money and then demands payment by wire transfer or credit card.
They'll even threaten legal action in an effort to coerce the victim to disclose personal identifying information like a social security or credit card number.
Ross says his agency does not work that way. If you get a call like this, he says, hang up. Then pick up the phone again and call his agency directly.