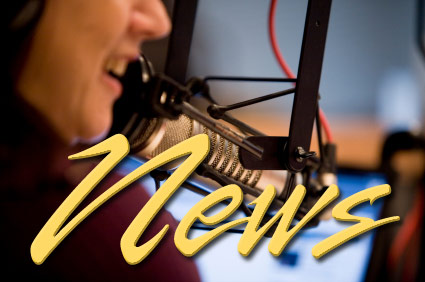 17 April 2015
Chief Deputy reportedly applied, along with six others.

The requirements for someone wanting to be Lane County's next sheriff are pretty tight. First of all, that person must be an accredited police officer meeting Oregon standards. Second of all, they must have been a two-year resident of Lane County. Already there have been at least a half-dozen people who have applied.
Lane County Commission Chair Jay Bozievich said they opted to go for an open application process in selecting a replacement for Sheriff Tom Turner… rather than automatically appoint his chief deputy, Byron Trapp.
Jay Bozievich – "We feel that's a much more open and fair way to do this. Particularly seeing as this person is going to have to run for election in a year. We don't want it to look like we're appointing a chosen person so that they can run as an incumbent. We want to make sure that we have a fair and open process."
The application process for the position ends today. Bozievich said the Board of Commissioners will look at the list of applicants next week. Turner is leaving to take the Florence Police Chief job May 1st… his successor will serve for less than one year. State law requires an election within that time… then the winner of that would serve less than a year as well.
Florence police arrest Woodburn man on burglary, drug charges
A 24-year old Woodburn, Oregon man is in the Lane County lockup this week after Florence police say they found him in a stolen car with burglary tools and several pillow cases filled with stolen household goods.
A police officer on patrol on Rhododendron Drive at 1:20 Tuesday morning spotted David Savelieff parked near several unoccupied homes in the Driftwood Shores area.
The officer thought Savelieff's actions were "suspicious" and made contact.
The car he was in was reported stolen out of Salem and it was discovered the man had special burglary keys and a lock pick set in his possession. Methamphetamine was also found in the car.
Florence Police Lieutenant John Pitcher said so far only one burglary has been discovered, but he added there may be others in the area that have not been discovered.
Eugene gets the Worlds
The International Association of Athletics Federations has awarded the 2021 world athletics championships to Eugene. It will be the first time the event will be held in the United States.
The IAAF says Thursday's decision, which bypassed the usual bidding process, was driven by the popularity of track and field in the American market.
It says the financial support offered Oregon Governor Kate Brown and the United States Olympic Committee, as well as NBC's commitment to produce and broadcast the event, led to the decision.
While cities usually compete to hold such events, the IAAF also awarded the 2007 world championships to Osaka, Japan, without opening it to bidding.
Eugene's bid last November to host the 2019 world championships was not successful.
Memoirs of a Fisherman's Wife
A book about balancing the demands of a law career, a family and life as a commercial fisherman's wife and partner will be examined next week at Siuslaw Public Library.
Michele Longo Eder moved to Oregon in the 1970s to attend law school after reading Ken Kesey's novel "Sometimes a Great Notion".
She married commercial fisherman Bob Eder and the two raised two sons. One of those sons, Ben, died with three others when the Eder's fishing vessel, the Nesika, capsized in 2001.
Six years later, Eder wrote "Salt in Our Blood: the Memoir of a Fisherman's Wife". It received the WILLA Literary Award for non-fiction in 2009.
Eder will speak at the Siuslaw Public Library Tuesday, April 21st at two pm. It's free and open to the public.
Two salmon experts to address watershed council
Two notable researchers will be presenting talks at the Siuslaw Watershed Council meeting later this month in Florence.
Charley Dewberry is the Dean of Gutenberg College in Eugene and a long time salmon researcher. He recently completed a two-year study of how Coho use the Tahkenitch Lake watershed.
Courtland Smith is an OSU Professor Emeritus. He has focused on Pacific Northwest salmon issues for over three decades. Smith will talk about the connections between watershed restoration and salmon diversity.
The Siuslaw Watershed Council meets at 6:30, Wednesday evening, April 29th at Siuslaw Public Library.