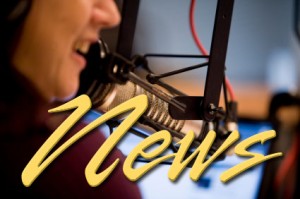 5 December 2013
Oregon Economy Copasetic
Oregon's economic recovery is holding steady; public agency budgets are all in line and schools have more money to operate with than they have in previous years.
State Representative Caddy McKeown (muh-CUE-en) says that's why the upcoming legislative session in February will more than likely be pretty low key.
Caddy McKeown – "We had a successful long session, we got a lot done.  We came back in the special session and there was some pretty heavy lifting that was done.  What I'm hearing is, let's tweak a few things, make sure the budgets are working out, see if there're any adjustments that need to be made but let's not do anything too grand."
The Coos Bay Democrat says the biggest issue that lawmakers will likely have to deal with is the Columbia River Crossing… the replacement for the Interstate-5 bridge over the Columbia river between Portland and Vancouver.  It may seem like a localized issue, but she said it's a key "choke-point" for interstate commerce and has the potential to impact the economy throughout the state.
McKeown is in the middle of her first term in the Oregon legislature.  She announced this week that she will be seeking a second term.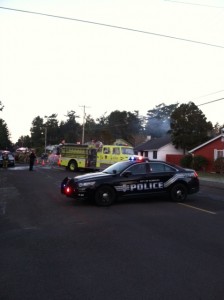 Fire Guts Rhododendron Drive Home
Firefighters were able to knock down a blaze quickly this morning, but not before it appeared to have gutted a small home on Rhododendron Drive near Ivy Street.
911 dispatched firefighters at 7:06 to the small cottage.  On arrival they found smoke and flames coming from several windows.
The occupants of the home were able to escape unharmed according to one witness.
Firefighters are still on the scene at this hour and are continuing to mop up.  They'll likely begin an investigation into the cause later this morning.
Snow on the Way
Forecasters with the National Weather Service say snow is on the way to the Oregon Coast and it will likely zero in on the Florence area.
A special weather statement issued last night talks about a weak low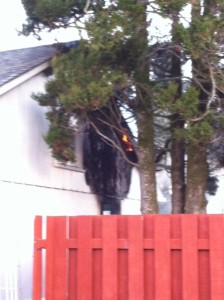 pressure system moving southward
along the Oregon Coast this evening… then taking a left turn and swinging inland across southwest Oregon tomorrow.
Any precipitation that may fall during that time will likely come in the form of snow; although there is a distinct possibility that tonight's precipitation could be snow and rain mixed.
The expected total
accumulation should be around one to two inches locally… as much as two to four inches in the coast range.
Motorists in Benton, Linn and Lane Counties should be prepared for slick snow covered and icy road conditions.
Dunes Restoration Under Way
Work to clear sand from a 44-acre portion of the Oregon Dunes national recreation area in north Coos County is wrapping up this week.
A D-7 dozer has been scraping scotch broom; shore pine and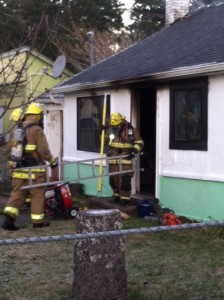 European beachgrass andpiling it up just north of the Bull run Off-Highway Staging Area near North Bend.  Mike Northrop, Fisheries Biologist for the Oregon Dunes NRA said the work started earlier this fall with a work party in conjunction with the Save The Riders Dunes off-highway recreation group, other volunteers and Forest Service employees spending a day hand-pulling, clipping, and piling vegetation in areas where the dozer couldn't work.
Northrop said the area being cleared was historically open sand but has become overgrown.
Once it is cleared, off-highway riders will use the area for recreation and that will help keep the vegetation from returning.
Free Bus Service This Weekend
For the second weekend in a row the Rhody Express bus service in Florence will be providing free transportation around the area with the intention of supporting local holiday shopping and activities.
From ten to six Saturday, the Express will operate on the regular schedule; providing access to cookies, wreathes, bowls, art and follies.
A number of activities are going on Saturday in several different areas.  Things like the holiday cookie tasting in Old Town Florence and a number of events at the Florence Events Center.
Those include the Food Share Empty Bowls fundraiser; the Holiday Wreath display and Auction; Art-Fest; and the Holly Jolly Follies.
Wendy Farley Campbell with the City of Florence says the fare-free riding Saturday will also provide easy access to residents for local shopping.