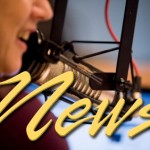 4 February 2014
Will it be cold enough for you?
Forecasters are still not one-hundred percent certain… but they're pretty sure there will be some very cold temperatures across Oregon in the coming days.
The first of the arctic blast, along with cold east winds, will begin moving into the Northwest later today, bringing overnight temperatures around 29 degrees along the coast and in the lower 20s inland.
Tomorrow's high is expected to be around 35 in Florence with temperatures falling again by Wednesday night…  The National Weather Service is predicting low temperatures around 20 degrees tomorrow and Thursday.
Inland, the lows are expected to reach as low as ten degrees.
From there it just gets better.  Forecasters are saying a pacific weather system will arrive Saturday, bringing a "brief period" of wintry weather… things like snow, sleet and freezing rain are possible.
The weather service is forecasting temperatures 15 to 20 degrees below normal in most areas through the weekend.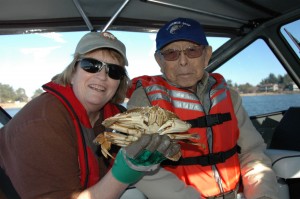 Hospice patient gets another day on the water
Organizers say the smile said it all.
Ken Ishibashi was wearing that smile one day last week as he was out on the Siuslaw River crabbing.
Ishibashi is a hospice patient and recently moved into the Enchanted Gardens Foster Home in Florence.  Before that, one of his favorite activities was fishing… something he didn't think he would ever do again.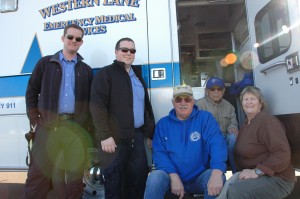 Hospice volunteer coordinator Donna Becker paired him up with a volunteer with similar interests.  That's when Becky Goerhing… who also volunteers with the Salmon-Trout Enhancement Program… recruited a friend of hers.
Goerhing and Ishibashi, along with a pair of EMTs provided by Western Lane Amubulance District's T-L-C Program spent the day on the water courtesy of Mike Frankhouser.
Beware of phone scam
The Lane County Sheriff's Office is saying they've received several reports of a scam involving a person claiming to be a police lieutenant with that agency.
Sergeant David Bones said the caller claims the recipient failed to appear in court for a ticket received for a traffic camera violation.  The alleged lieutenant says an arrest warrant can be avoided through the use of a prepaid debit card transaction over the phone.
Bones said there are several things wrong with the call… the first being that Lane County does not have any traffic cameras; the second being that payment is never asked for over the phone.
He said if you get a similar call to hang up and report it to authorities.
WWII Memorial Work Under Way
Work began this week on a new World War II memorial that will be on the grounds of the state Capitol in Salem.
It will consist of a five-sided pillar, resembling an obelisk and reaching 33 feet high.  An adjacent wall will list the names of Oregonians killed in the war.
Construction is expected to be completed in June with a formal dedication ceremony scheduled for June 6th… the 70th anniversary of D-Day.
The Oregon Army National Guard says soldiers from the 224th Engineer Company will assist with excavating and clearing the construction site this week.
Lawmakers approved $250-thousand in state funding in 2011.  The total price tag is estimated to be $1.2-million.