Far West League Baseball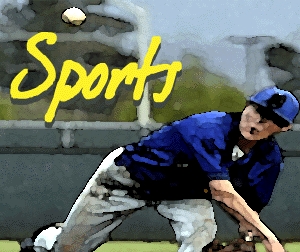 John Dodson picked up two wins on the mound Friday afternoon… and the Siuslaw Vikings swept the Sutherlin Bulldogs Friday afternoon to improve to 3-and-oh in Far West Baseball.  Siuslaw came from behind in game one for a 10-6 victory… then jumped out to an early lead in the night cap for the 8-2 win.
Siuslaw Softball Sets in Third
On the softball diamond… The Siuslaw Vikings picked up a pair of easy wins at home over Sutherlin Friday afternoon; 15-5 and 15-1.
Track and Field
On the track… Newport claimed the team titles for the boys and girls at the Junction City Invitational Saturday.  Siuslaw's girls were in second place; the boys finished sixth overall.
Celie Mans had a first and second place finish respectively in the 800 and 15-hundred meters.  Ashlee Cole did the same in the discus and the javelin.  Stevie Miller was first in the girls high jump.
For the boys, Billy Jones won the long jump; Jonathan Peterson the 400; Seth Campbell the 800; Mack Marbas the 15-hundred and Joe Dotson the 300-meter hurdles.  Siuslaw's 4-by-400 relay team of Cambpell, Peterson, Dotson and Marbas won the honors in that event.
Mapleton Track and Field competed at the Aaron and Marie Jones Invitational Friday in Blue River.  The boys were sixth out of nine teams… the girls ninth out of ten.
Beavers one game out of Pac-12 Lead
On the college diamond… Oregon opened the weekend in Seattle with a 10-3 victory over Washington, but the Huskies evened the series Saturday with a 1-nothing win.  It took ten innings yesterday, but the Dawgs came out on top 5-4 to win the series.
In Corvallis, the Beavers had their brooms out; sweeping Stanford in three games 4-1, one-nothing, and 2-1.  The weekend results leave the Beavers a game behind Washington in second place in the Pac-12 standings with a 9-3 record.  The Huskies are at 10-and-2.  Oregon, with a 7-5 record is tied in fourth with Arizona State.