14 April 2014
Lane County Sheriff Say's He's a Florence Finalist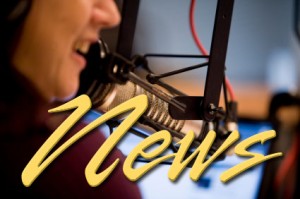 Tom Turner says he's in the running for a possible job change.
KVAL TV reported Friday that Turner, Lane County Sheriff since 2011, is one of a half-dozen finalists to be the next police chief in Florence.
Turner said at this point, it is still – quote – "just a possibility".
His was one of 31 applications Florence received in the search for a replacement for Ray Gutierrez, who retired January 1st.
City officials wanted to notify elected officials before releasing the names to the public.  The other five are expected to be named today or tomorrow.
All of them will be meeting the public Thursday evening during a "meet and greet" reception at the Florence Events Center.
Lane County Commissioner Pat Farr said he would hate to see Turner step down as sheriff, but added he would be leaving a – quote – "very strong department".
Turner began his law enforcement career in Florence 30 years ago as the resident deputy for Lane County.  He spent more than two decades with the Eugene Police Department before returning to the Sheriff's office eight years ago.
One dead, two injured in Saturday crash.
A Gold Beach man died, two others injured in a head-on crash early Saturday morning on Highway 38 near Scottsburg.  Emergency responders also faced a possible environmental threat.  Oregon State Police are continuing their investigation but so far they have determined that a west-bound pickup truck operated by 22-year old Joshua Dale Ray Carter, of Gold Beach, crossed the double solid center lines and struck an eastbound truck that belonged to Applebee Aviation out of Banks.
The large truck, which was hauling several barrels of helicopter fuel and a powerful herbicide, left the roadway, dumping the barrels, which apparently did not spill into the Umpqua River.
Highway 38 was closed for more than three hours Saturday morning while hazardous materials crews cleaned up the barrels and a salvage company removed the truck.
40-year old Todd Simms of Hillsboro and 31-year old Clay Clark of Cave Junction suffered minor injuries in the crash.
Peace Harbor Recognized for Patient Safety
Peace Harbor Medical Center was recently recognized for efforts in improvements in patient safety… and promoting transparency when unintended harm comes to a patient.
The Oregon Patient Safety Commission supports healthcare organizations in their efforts to improve safety.
Commission Executive Director Bethany Walmsly says every health care organization experiences what she calls "adverse events".  But, she adds, her group recognizes agencies that respond to those events with an eye towards learning what happened and then working to prevent similar events from happening again.
Clouds could obscure lunar eclipse
Conditions for watching the first of several lunar eclipse that will occur this year may not be the best along the Oregon Coast tonight.
Cloudy conditions and a little drizzle are in the weather forecast when the lunar eclipse… also called a red moon because of the atmospheric influence when it passes through the earth's shadow… will begin just before ten pm our time.  The full eclipse will be between 12:07 and 1:25 tomorrow morning.