10 July 2014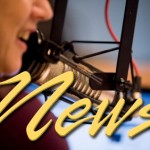 Fire Danger on the Rise
Forestry officials are stepping up restrictions on activities in forested areas of Western Oregon beginning tomorrow. A "Regulated Use" closure actually goes into effect at midnight tonight; it's aimed at reducing the chances of a wildfire starting because of human activities.
Those restrictions apply to Western Lane County as well as Polk, Benton and Linn. They have previously gone into effect in Douglas and Coos Counties.
Restrictions include a prohibition on smoking, except in enclosed vehicles; All open fires are banned, except campfires in designated campgrounds. Motorized vehicles are allowed only on improved roads and fireworks and chainsaw use will not be allowed anywhere.
Mowing of tall dead or cured grass is allowed, but only before one pm or after 8 pm.
Forest users, even if they're passing through on improved roads, are now required to carry a shovel and either a gallon of water or a 2 ½ pound A-B-C rated fire extinguisher.
Oregon Country Fair
For the 45th year a mixed patch of western Oregon Prairie and forest will be converted to a wonderland of music, crafts, food, and more.
It's the Oregon Country Fair, just west of Veneta.
The fair will draw thousands of visitors between tomorrow and Sunday and is expected to create heavy congestion on Highway 126 between Noti and Veneta. Lane County Sheriff's Deputies say they'll be conducting extra patrols in the area and urge motorists to be alert to the presence of pedestrians.
If you are driving through the area keep a few things in mind… first off: be patient and allow extra time. Second, there will be temporary speed limit reductions in the area. Watch for flaggers and other traffic controls and follow instructions.
Fair organizers say if you are going to the fair, be sure to purchase your tickets in advance as there are no onsite ticket sales.
Summer Activity Zone
The first day-long "Summer Activity Zone" earlier this week was a success according to the Boys and Girls Club. More than 40 kids showed up at Siuslaw Elementary School for a series of 'mini-clinics' offered by local organizations and athletes.
Resource Development Officer Lindsey Phillips said among the activities were surf instruction, Zumba dance, and bicycle instruction.
The idea, she said, was to highlight the many different types of physical activity opportunities for kids. It's all part of the summer "Find Your Verb" program to keep kids active. By participating they can earn points toward chances to win prizes.
The program is no additional cost for Boys and Girls Club members and there is still time to register… you can do it online at the Boys and Girls Club website, or call the teen center on Airport Road.
The Fish Behind the Food
Many people hear the word "tuna" and they think of a sandwich or a noodle casserole.
The Oregon Coast Aquarium will be "taking a bite" out of the story behind what they are calling a 'keystone' creature during Tuna Fisheries Day July 23rd.
A special environment at the aquarium will be created just for the day, designed to connect visitors with the migratory fish that is a vital part of Oregon's coastal economy.
Youngsters will be able to connect with the tuna through different activities including a little 'play-acting'… they'll pretend to be not only the fish, but tuna fishermen.
The aquarium's on-site Ferry Slip Café will also be offering an Albacore Tuna special that day and there are activities for adults as well.