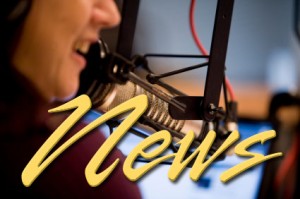 21 January 2015
What's next for Oregon?
Oregon Secretary of State Kate Brown will be sworn in as governor Wednesday. She'll be replacing John Kitzhaber who resigned just four weeks into an unprecedented fourth term as Oregon's governor.
Kitzhaber did not deliver his resignation in public, but rather released an unapologetic statement saying it was –quote – "deeply troubling"… that a person could be charged, tried, convicted and sentenced by the media with no due process.
Kitzhaber is facing several allegations that he and his fiancée, Cylvia Hayes, broke state and federal laws in an influence peddling scandal.
The pair's legal woes won't go away with Kitzhaber's resignation. Federal prosecutors subpoenaed state records and electronic communications Friday relating to Kitzhaber, Hayes, and 15 others in his administration. Legal experts say authorities are likely investigating alleged financial crimes, including wire or mail fraud, bribery and tax evasion.
Oregon Attorney General Ellen Rosenblum also said over the weekend that a state run investigation into the possibility of influence peddling will continue.
Investigation leads police to Florence pair
Two Florence men were arrested by Oregon State troopers in
connection with a September robbery in Eagle Point in which the alleged robbers wore camouflage underwear over their heads as disguises.
An anonymous tip led investigators to 21-year old Gage S. Miller who was already in custody at the Florence Justice Center on other unrelated charges earlier this month.
Lieutenant Josh Brooks with the State Police said an interview with Miller led investigators to the second suspect.
22-year old Timothy D. Raybould was taken into custody as he left a Florence residence February 6th.
Both Miller and Raybould were transported to Jackson County where they are facing robbery charges.
Medical Marijuana discussion continues
Florence City Councilors will continue their hearing tomorrow on land use regulation changes that would regulate medical marijuana dispensaries in Florence.
The previous council enacted a 12-month moratorium on the dispensaries in March of last year, just before state regulations went into effect that allowed them.
During a work session last week, the council talked about loosening the restrictions proposed by the Planning Commisson. Tomorrow's draft proposal will be open for public comment. The Council will also consider and likely adopt business license regulations for the dispensaries.
That meeting is set for six pm tomorrow.